Breakfast and coffee in a cultural-historical environment
From the Tycho Brahe memories from Hven
coffee – freshly baked – lunch – beer – wine – soda – ice – Hven rapeseed oil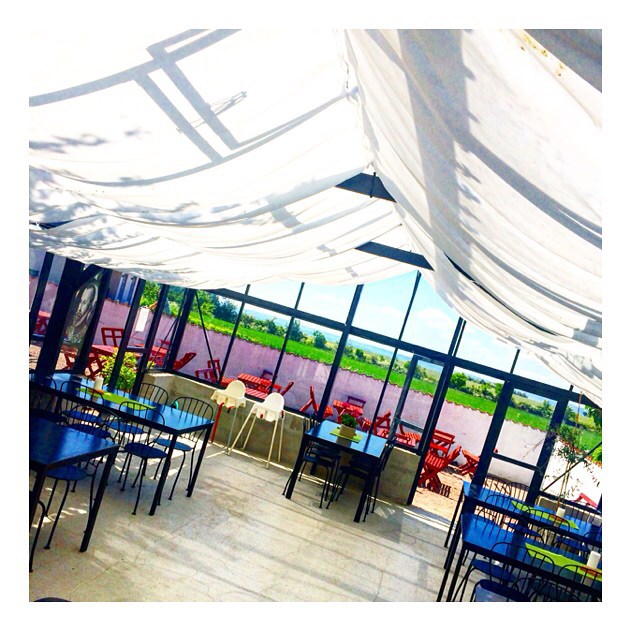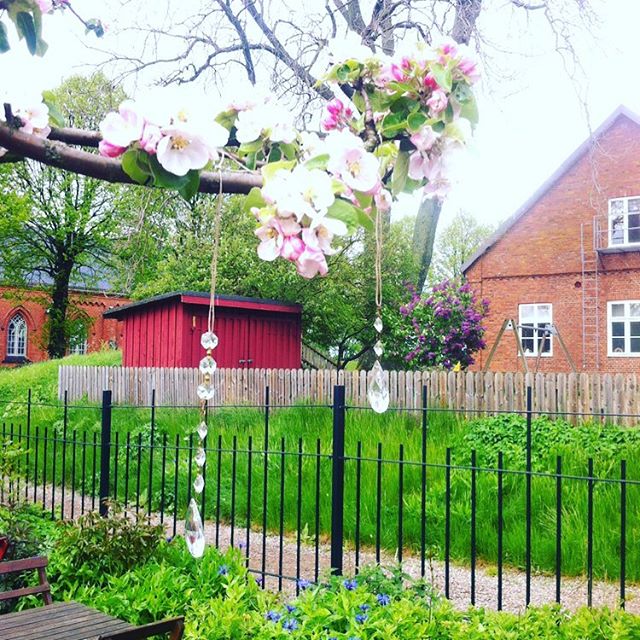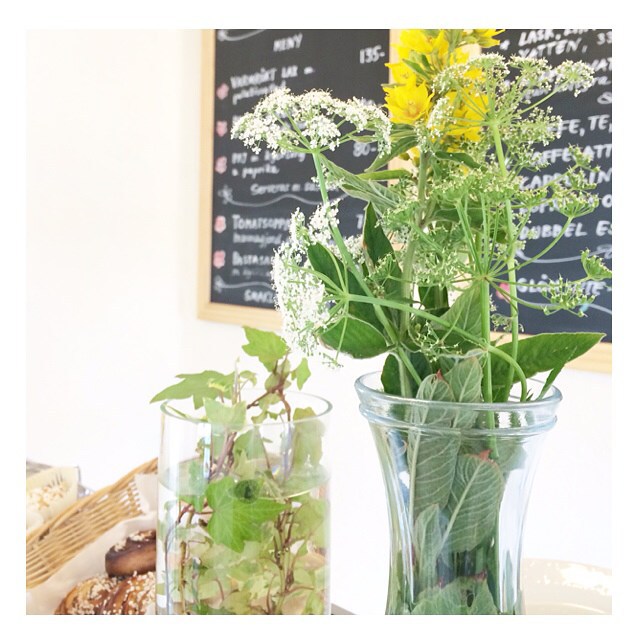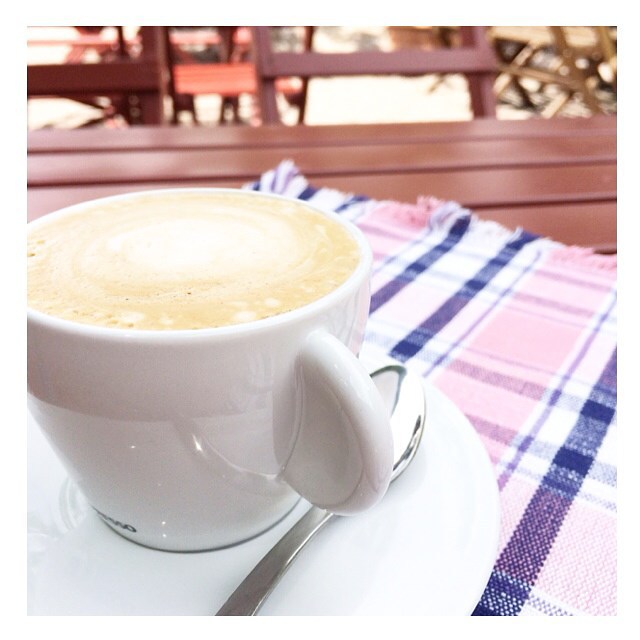 Enjoy a lunch or a good cup of coffee in our cozy garden, or its "inside out" in our cozy orangery with room for 60-70 people. Perfect for larger companies and bustrips, but also cozy for smaller companies. Inside the café building with old-fashioned charm, there are about 30 seats.
We have full rights and are happy to receive payment with VISA & Mastercard.
Warmly welcome from the Rantzow family with staff
(including grandmother, cousins and an aunt who can help 🙂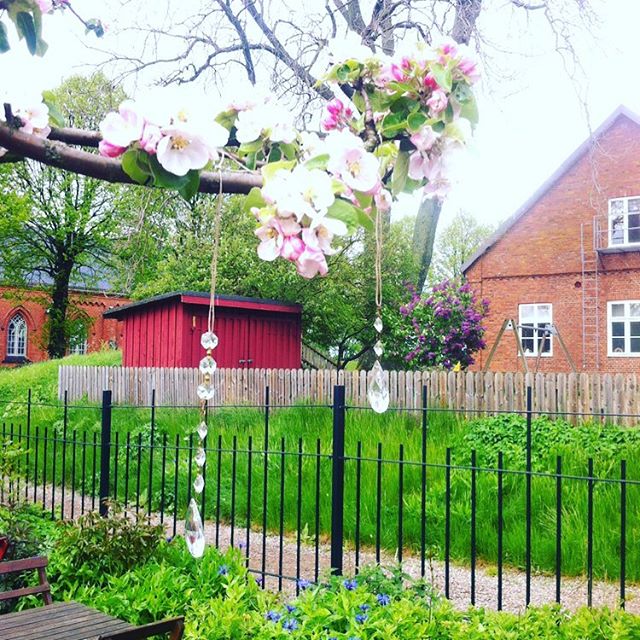 Our menu…
… may vary slightly depending on raw material availability on the island, but are usually about the following:
Homemade pie with goat cheese or with chicken and chives served with a fresh salad 90 kr.
Homemade tomatosoup with herbs from Tycho Brahes garden is served with bread 75 kr.
Smoked salmon with potato salad with dill and chives 140 kr.
Creamy pastasalad with chicken and bacon, flavored with pesto 80 kr.
and some other small and good things like shrimp sandwich, herring sandwiches, baguettes, ciabatta.
Cakes, buns, pie with vanillasauce, cake with whipped cream and good ice cream from Engelholmsglass
If you have other wishes, are intolerant or allergic to something, please feel free to contact us before, so we have the opportunity to buy raw materials home.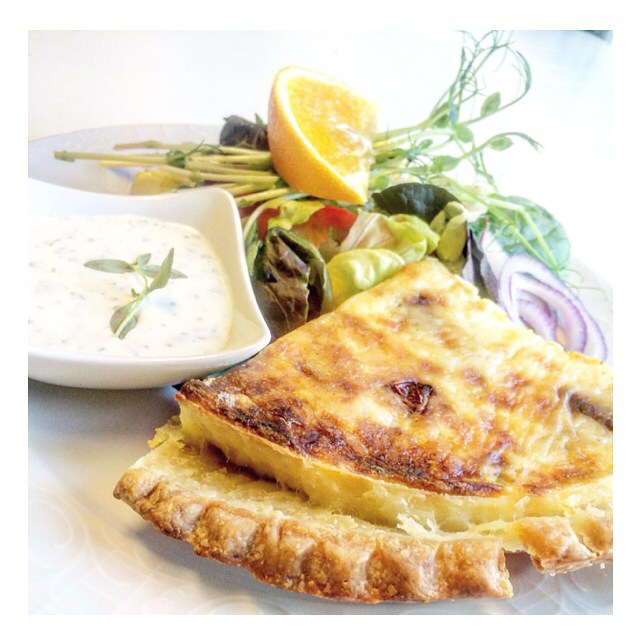 Homemade pie with fresh salad and a glass of wine or a cold beer under the appletree!
At Café Tycho Brahe we serve delicious pies with salad, pasta salads, soups, smoked salmon and tasty sandwiches and baguettes.
Children eat from the menu at half price. For that, there are soft drinks, light beer, strong beer, wine and why not a snaps for herring band?
A cup of freshly brewed coffee with home baking in the garden!
Most of the baked goods at Café Tycho Brahe are home-baked in the café or at Hven's rapeseed oil and pantry (but we also serve a few "kitchens"). Apples and rhubarb we choose in our own or Tycho Brahe's garden.
Do you celebrate birthday on the island? Order a cake with us and Moster Julia at Hven's rapeseed oil & pantry.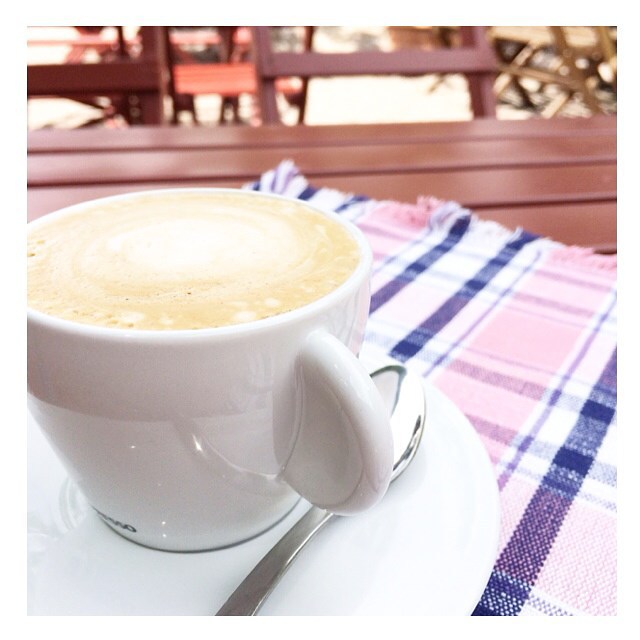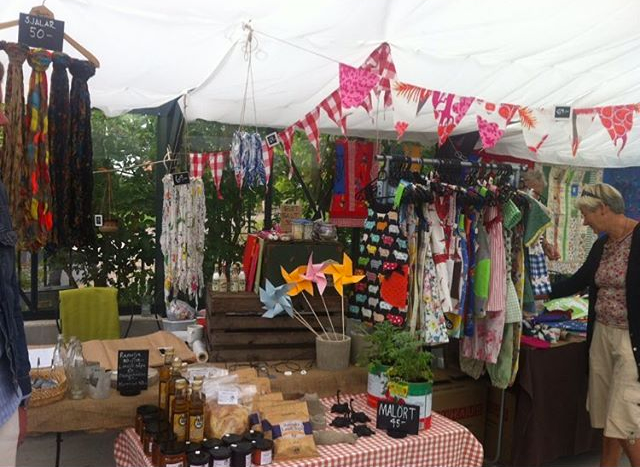 Markets and theme days - a good experience during the season!
When the desire falls, and the oldest son and grandmother feel extra creative, there is a market arranged at Café Tycho Brahe, so invite the other enthusiasts and then become a mini-market.
When the Tycho Brahe memories have events, we are aware that elements from previous years have been eg Sopies Harvest Day.
Opening hours 2019
1/1-30/4 open for lunch of the day at. 12-13 from Monday to Friday, please book!
1/5-30/6 open every day 10-16
1/7-11/8 open every day 10-17.30
12/8-30/9 open every day 10-16
1/10-31/12 open for today's lunch at. 12-13. Free on the weekend. From Monday to Friday, please book!
We are happy to have the café open at other times by appointment.
Here we are:
Landsvägen 182
Mid on the island, next to the Tycho Brahe memories
Phone:
0761-62 45 20
e-mail:
info@cafetychobrahe.se
Phonenumber directly to Maria:
0702-71 61 25
Address:
Café Tycho Brahe  C/O Rantzow Förvaltning AB
Koriandergatan 11, 261 61 Landskrona