My name is Ivan Varga and I run my life's great adventure as a business
– or really two; Ivan's Wagon Trail and Äventyrsarken
Today I do it in the company of my wife, Lena. Together with our eleven lords we drive under the name Ivans Wagon Trail
horse and cart, riding tours, weddings, rideshows and more.
We also carry out waste collection, lawn mowing and licensing.
With Äventyrsarken we offer challenges such as teambuilding / seven-stroke and climbing in our Highland course.
With our website we want to awaken your curiosity and perhaps attract a visit to Hven and a meeting with us and our horses.
We dare to promise that you will have an experience you will not forget. Welcome!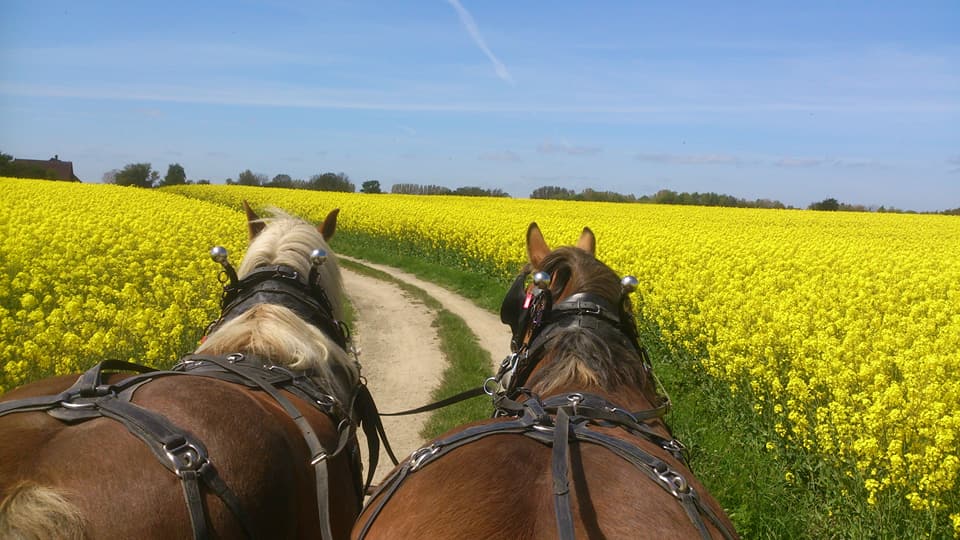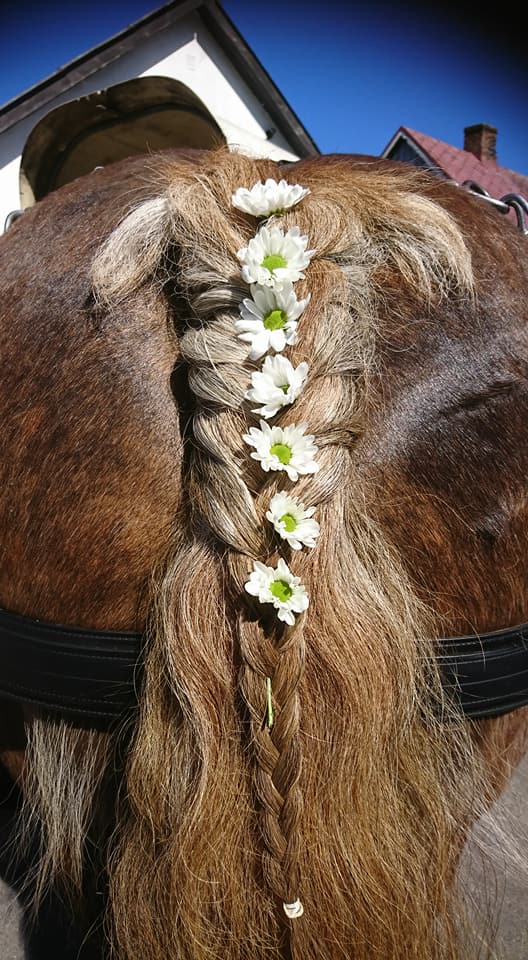 We offer
Ivan's Wagon Trail
We primarily operate horse and wagons at Hven, but also a lot of work on the mainland. In Malmö we have participated in the Forest Day, the game day and other order orders. There may be trips during the Saturday or Saturday, which are Landskrona, Kävlinge and Malmö City. Trips for kindergartens or nursing homes are examples of other journeys we make. We have also been involved in Malmö Horse Show and Falsterbo Horse Show for several years. where our horses also participated in the Hovslageri competition. With pomp and splendor we have a couple of times drawn Skanörs old Muséeliv Rescue boat to the harbor.
We offer
Äventyrsarken
Teambuilding
In the Seven-stroke / Teambuilding we have an orientation course with various tasks that must be solved in groups. Everything is based on collaboration and group dynamics. There are possibilities for wise solutions. We set it up as a competition, with points and on time when the different teams compete against each other.
You can use the seven-stroke as a kick-off, just to have great fun, with very close contact, high tempo and many laughs. It is also an excellent activity for a bachelor party or company party.
One can also make a more serious team building, where the guide studies how the collaboration within the group works. It is about how to solve the task and how each one worked in the group. Then a joint evaluation is made, where each one can tell about their experiences and discoveries, all as part of the development of collaborative skills and group dynamics.
We have had many schools with problems and companies that have had to weld their employees together where these exercises have produced good results.
In special cases we have the opportunity to come to you with our mobile courses and do activities.
Children and schools
We also arrange fairytale days at special rates for children, associations and schools. Then we offer activities, horse and carriage or hiking. Call us for suggestions.
Highland Course
In our Highland course we test the courage and strengthen self-esteem. We climb the track on steel wires, through various rope systems, between the trees at a few meters height. Well rooted, wearing climbing in safety lines. However, it can really source in the stomach anyway! Going on the Highland Course is an experience you forget late – a real kick both individually and in groups!
Minimum 10 people. Book in advance.
A day with us
Here's a day with us at Hven:
We meet at our beautiful campsite on Nämndemansvägen, on our tip tent with fantastic views of the sea.
There we drive a short introduction, team division and breakfast if desired.
Then we start the five-stroke, with points and timing we increase the pulse. Then we usually grill and as the highlight of the day we go to the Highland Course.
To finish off and sum up, we usually drive a small horse and wagon ride on our beautiful Hven, and then relax in the harbor or in your home.
Read our story
Ivan runs the business with his wife Lena Cedergren. With their nine ardennes they ride on horses, round trips with horse-drawn carriages, car journeys, wedding tours and much more. They also work with waste collection, lawn mowing and licensing of the horses.
Äventyrsarken offers challenges such as team building / seven-stroke and climbing on the beautiful Highland Course at Hven. Maybe it can attract Hven and a meeting with Ivan, Lena and their horses. An experience that will be forgotten late. Welcome!